Steamboat Springs Real Estate March 2021 Market Report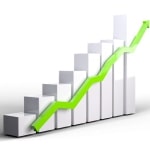 Steamboat Springs Real Estate – March 2021. The Steamboat Springs Real Estate market is still very strong. Lack of inventory is still the problem. High demand keeps pushing prices up. Most properties end up going under contract above the asking price. The most desirable type of property, which is a condo in the mountain area where short-term rentals are allowed, shows steep price increases.
In March 2021, the Steamboat Springs Real Estate market ended up with 65%, or 109 properties less for sale compared to the levels of inventory in March 2020. On the other hand, when we compare other categories to March 2020, sales volume is up 119%, or $230M dollars. The number of pending listings is up by 118%, which means 240 properties more got under contract in March 2021 compared to March 2020. This year Steamboat Springs Real Estate Market ended up with 208 properties, or a 61% increase compared to March 2020, in the number of listings sold.
The bottom line, the Steamboat Springs Real Estate market has way less inventory and way more sales. All this keeps drawing the property prices up. The median price increased by 49%, which is one of the highest median price increases Steamboat Springs Real Estate market has ever seen.
If you are thinking about investing in the Steamboat Springs Real Estate market, one of the first steps would be discussing your situation with the lender and having a pre-approval letter ready. The next step would be engaging a local real estate professional who can keep you posted on new listings, and help you write competitive offers. Considering how competitive the Steamboat real estate market is, being notified of any new listings very quickly, having a lender's pre-approval in place, and having a reputable Steamboat Springs Realtor who can help you write a competitive offer, will set you up for success.
Your Happiness Is My Motivation
Sunny Brstina | Steamboat Sotheby's International Realty
2020 Global Summit Award | 2020 Largest Production Increase Award
Real Estate Broker | 970.846.1574 | sunny(dotted)steamboat(at)gmail(dotted)com
Website:www.SteamboatHousesForSale.com