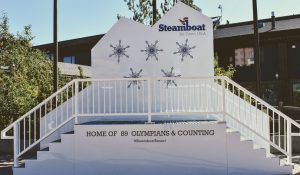 Most people who lived in Steamboat Springs, CO would agree that Steamboat, "Ski Town USA", is a very special place. Once people discover everything Steamboat has to offer, most of them never want to leave. The combination of abundant activities, friendly people, the beauty of the mountains, great schools is what makes Steamboat a very special place on Earth. Compared to other Ski resorts in Colorado, Steamboat Springs real estate is still affordable. Click here to Search Properties For Sale.
What is the summer like in Steamboat Springs?
I oftentimes get the same question: What is the summer like? Summers are wonderful! There are many activities you can enjoy and choose from. Just to name some: camping, fishing, hiking, kayaking, rafting.
The base Altitude is 6,900 feet. Compared to most other CO mountain towns, you will get more oxygen but still, enjoy that mountain feel.
Steamboat is equipped with top of the line facilities, so we can all enjoy an active lifestyle (I removed the rest). Just to name a few: world-class golf courses, indoor/outdoor tennis facility, great library, Steamboat Hot springs, ice rink, endless hiking and mountain biking trails. We are also lucky to have great art galleries, music performances, lectures and diverse entertainment.
In the past, Steamboat was a ranching town before anything else. The traditional Steamboat Springs Pro Rodeo Series is one of the main summer events you don't want to miss. The 4th of July parade, the Alpine slide, the Mountain coaster & mini golf at the base of the ski area, are other fun attractions. The Yampa Valley Regional Airport, located just 25 miles outside of Steamboat Springs provides convenient access to town. Another benefit Steamboat has to offer is its excellent medical center. There are lots of fantastic doctors and specialists who will make sure you get great care.
Steamboat has produced more Olympic Athletes than any other town in North America.
Different goals and lifestyles
Steamboat is a small town, but still has several different neighborhoods that can satisfy different goals and lifestyles. If you want to be right next to the gondola, the Mountain area is for you. Living a few minutes out of Steamboat will give you a country lifestyle. Living in downtown Steamboat can give you easy access to just about everything.
You can also choose from different home styles: condominiums, single-family homes, townhomes, modular homes, luxury homes, vacant land, farm/ranch style homes, etc.
I would be happy to discuss your goals and show you our friendly mountain town. I do believe I can help you find the perfect home and neighborhood that fits your lifestyle.
Your Happiness Is My Motivation
Sunny Brstina | Steamboat Sotheby's International Realty
Real Estate Broker | 970.846.1574 | sunny(dotted)steamboat(at)gmail(dotted)com
Website:www.SteamboatHousesForSale.com