Single-family homes for sale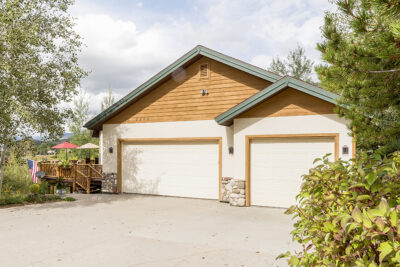 If you are searching for Steamboat Springs homes for sale, you are at the right place. Steamboat Springs offers several different options when it comes to single-family homes. It is important to have input from an experienced local real estate professional. This will help you find the perfect home for you and your family, in the neighborhood that best fits your needs. Click here to contact your Steamboat Springs Realtor today.
Different neighborhoods
In downtown Steamboat Springs, you will find mostly single-family homes for sale with not much acreage, close to Main Street shopping and dining, and also close to Steamboat schools.
Fish Creek area offers Steamboat homes for sale between the mountain and downtown. Here you will find mostly primary residence homeowners.
In the mountain areas, you will find homes for sale that are ski in ski out, investment properties, or primary residences. If you are looking for a single-family home with vacation rentals allowed, the mountain area would be your best option.
There are several other areas out of town like Elk River, South Valley, Strawberry park area. Here you will find farms/ranches for sale with more acreage compared to homes in town. Researching the water situation is very important when looking at the homes out of town,
West of Steamboat Springs offers single-family homes that are more affordable compared to homes in the mountain area, downtown and Fish Creek area.
If you would like to learn more about different Steamboat Springs single-family homes neighborhoods, please visit this page Steamboat Springs neighborhoods.
A single-family home in Steamboat Springs could be a great investment. Please see the latest market statistics.  Here, you will learn about the appreciation, price per sq ft, etc.
I'll be happy to help you find the perfect home based on your needs and lifestyle.