Count on me for a quick sale and at top dollar. How? I live here too and we have great marketing programs that produce results! My clients are saying, the difference between me and other Steamboat Realtors, is Master's degree in Information Systems. Master's Degree provided me great knowledge about latest technologies and marketing tools, I can use to successfully market your property in front of millions of potential buyers.
Also, nobody sells more properties in Steamboat Springs than Steamboat Sotheby's International Realty. Their national advertising campaign reaches millions of people each year. Click here to search homes for sale in Steamboat Springs, CO.
When you make a decision to sell your house, I'm committed to going the extra mile to ensure that all your needs are successfully met in a professional and honest manner.
Selling your home can be quite the production! There's a lot of roles you need to play. Salesperson… Negotiator… Accountant… Attorney… When you're dealing with your most valuable asset, there's no second takes. You have to get it right the first time.
That's why it makes sense to hire a real estate professional to sell your house. From the moment I meet with a seller until the closing and beyond, I focus not only on meeting their needs, but on exceeding their expectations. To this end, we work together to develop an effective marketing plan that takes into consideration individual circumstances, goals, and concerns.
Regardless of market conditions, I have a crystal clear vision of what it takes to be successful in helping people accomplish their real estate goals. Caring about my clients' goals is my #1 priority.Call me today for a personal consultation and free market analysis. I look forward to meeting with you and working together to meet your real estate needs. Click here for basic staging tips.
WHY SHOULD YOU LIST YOUR PROPERTY WITH ME?
You need more than a yard sign and a newspaper ad to find your buyer
Only 10% of all buyers find homes via sign, and only 1% via newspaper ads
I understand digital marketing and how to leverage it to your best advantage
It's not as simple as it seems to effectively advertise online
I have the right tools
Sotheby's International Realty has unmatched marketing reach to expose your property to the largest pool of buyers possible
I take the cost, time and hassle of advertising and marketing off of your plate
Listed homes sell for 11% more on avg than FSBO's, netting you more even after commissions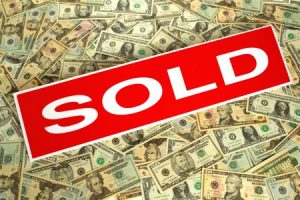 WHEN YOU LIST YOUR PROPERTY WITH ME, I AM COMMITTED TO:
Consistently and professionally communicate with you
Understanding your goals and needs regarding the sale
Conducting myself with the utmost integrity and honesty
Customizing a marketing plan specifically for your property
Optimizing the power and marketing reach of the Sotheby's International Realty global platform and tools to get your property in front of thousands of potential buyers
THE SECRETS OF MY SUCCESS
Putting people 1st
Consistent & professional communication
Integrity & honesty in all my dealings
10+ yrs selling/buying/investing in real estate
Extensive custom home building experience
Master's Degree in Information Systems
Selling your property can be frustrating & stressful. The #1 complaint of sellers is lack of communication from their Realtor. Click here to see what my clients are saying about me.
BOTTOM LINE…
Your happiness with the outcome of our professional relationship is my number one priority, and I will get the job done for you.
Sunny Brstina, Steamboat Sotheby's International Realty
cell:970.846.1574 | sunny(dotted)steamboat(at)gmail(dotted)com
Website:www.SteamboatHousesForSale.com
FEATURED VIDEOS
Call me today to discuss your real estate needs!
*This information is believed to be accurate but is not guaranteed, and is subject to change.*