Steamboat Springs CO events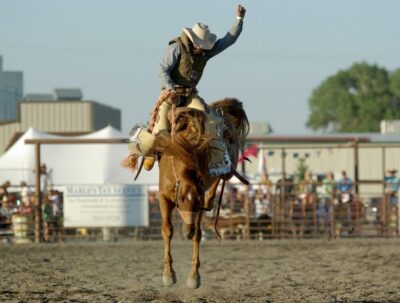 Steamboat Springs CO hosts a variety of signature events and festivals. Therefore, there are many different options for adventure, recreation and entertainment for the whole family. Because of that, there is never a dull moment in Steamboat Springs, with a comprehensive year-round calendar of events, that has something for everyone. Click here to search homes for sale in Steamboat Springs, CO.
There are some of the popular Steamboat Springs CO signature events:
1. STEAMBOAT WINTER CARNIVAL – First of all, this event includes a variety of activities that highlight Steamboat's tradition of winter sports. In addition, it is a great opportunity to experience a piece of Ski Town history and tradition.
2. STEAMBOAT MARATHON, HALF & 10K – Steamboat marathon is organized as a big city marathon, with the cozy and friendly appeal, that only a town like Steamboat can bring. Because of that, this race is fun for everyone who participates. It is a relatively small race with a hometown feel where every runner counts.
3. ROCKY MOUNTAIN MUSTANG ROUNDUP – First of all, there are over 400 mustangs(Cars) that gather in Steamboat Springs over Father's day weekend. Mustangs line the downtown main street in Steamboat to participate in various competitions and activities. Also, events are free and open to the public.
4. FOURTH OF JULY CELEBRATION – Steamboat Springs, CO has celebrated Independence Day for more than 100 years. Furthermore, this is a special holiday, and Steamboat does it in a true western fashion, with a hometown parade, community block party, Pro Rodeo Series and one of the biggest fireworks shows in Colorado.
And here are a few more signature events in Steamboat Springs, CO:
5. HOT AIR BALLOON RODEO –Balloon pilots can be very competitive, so you are guaranteed a good show! Also, get ready to take photos of this beautiful colorful balloon display and enjoy this wonderful photography opportunity.
6. STEAMBOAT WINE FESTIVAL – Most of all, this is a great event where master winemakers, culinary greats and guests gather to play, wine and dine. There is something for everyone, from food and wine tastings, educational seminars, cooking demonstrations to outdoor adventures with food and wine influences.
7. STEAMBOAT ALL ARTS FESTIVAL– During this festival, you can expect quality entertainment and a true cultural experience that incorporates many aspects of arts: dance, vocal, musical, visual, literary and culinary arts.
8. STEAMBOAT WILD WEST AIR FEST – During the air fest, you can enjoy a spectacular aerobatic air show on both days. Come and see the very best pilots in the west. It is great entertainment for the whole family.
9. STEAMBOAT OKTOBERWEST – Come to celebrate the end of summer with beer, food, music, biking and lots of fun. This event is a fundraiser for the Young Professionals Network.
In addition, there are a few more Steamboat Springs events:
MusicFest
Snowshoe tour
Snowboard racing
Cowboy Downhill
Art workshop
Cross Country race
Ski race
Beer run
Free concert, and many more.