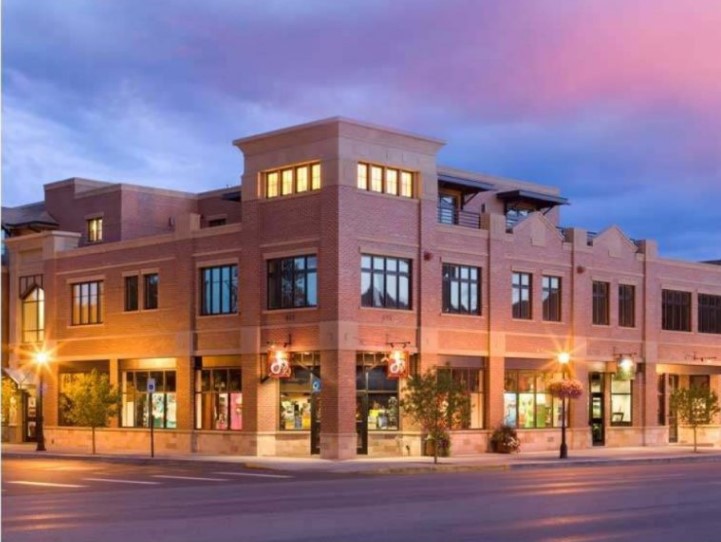 Downtown
Below, you will find homes for sale in Steamboat Springs CO. Downtown Steamboat Springs, also known as "Old Town Steamboat," is located along Yampa Street and Lincoln Avenue. There are over 75 restaurants and bars, lots of charming boutiques, shops and the rodeo arena. Downtown offers many recreational amenities. Some of the amenities are Yampa River, Old Town Hot Springs with great pools and fitness center, Howelsen Hill, Bud Werner Memorial Library. Soda Creek Elementary School and Colorado Mountain College are also located in Downtown. Some of the many activities Downtown has to offer are biking, skiing, fishing, rafting, hiking. Click here if you would like to
search all homes in Steamboat Springs CO.
Homes for sale in Steamboat Springs COIf you are looking at Downtown homes for sale in Steamboat Springs CO, you will find older historic homes, newer and remodeled homes, some condominium developments, commercial projects. Properties for sale in downtown Steamboat Springs, are mostly single-family homes on smaller lots. It is mostly a high-density area. Many houses also feature caretaker units. Caretaker units could be used as a rental for additional income, or for your guests.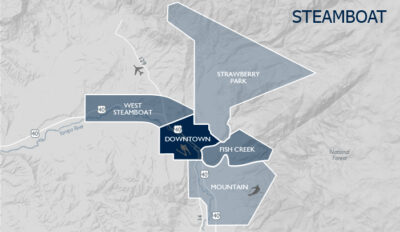 Downtown Steamboat Springs is the heart of our community. From 3rd to 13th Streets you will find many shops and restaurants, spas, art galleries, professionals and services, government buildings, the library, museums, parks, public spaces. Popular downtown condominiums Alpenglow Condominiums Popular condominiums for sale in downtown Steamboat Springs are Alpenglow condos and townhomes, Howelsen Place and Olympian condominiums. The Alpenglow is a downtown property featuring one and two bedroom condominium suites and two and three bedroom townhomes. Each condominium includes a fully equipped kitchen, cable TV with HBO & DVD player, stereo with CD, phones with voicemail, complimentary wireless internet, gas fireplace, carport and private balcony. Howelsen Place occupies Steamboat's most prominent downtown corner, 7th and Lincoln. With 42 unique residential "flats" and a wide variety of one-, two- and three-bedroom floor plans from which to choose, Howelsen Place offers a luxurious, comfortable, vibrantly chic lifestyle to its Owners. The Olympian offers spacious units and a prime downtown location. This large and inviting unit features a contemporary yet rustic interior with all of the modern amenities. The Olympian features 2 and 3 bedroom condominiums. The private balcony overlooks the Yampa River and Howelsen Hill and great sun orientation for breakfast and dinner. If you want to be close to everything Steamboat has to offer, Downtown is a great location for you. The convenience of walking the kids to school and having the Hot Springs, a fitness center, shops, and restaurants within walking distance are just some of the advantages Downtown Steamboat has to offer.
---
DOWNTOWN AREA LISTINGS