What defines Steamboat Springs Luxury Real Estate? The first thing to consider is what deems a property a luxury home? Many homes, that are part of Steamboat Springs Luxury Real Estate,  tend to be the residences with the most advanced technology, design, finishes, amenities, and in some cases services. Below, you will find luxury homes for sale in Steamboat Springs.
Additionally, the price point on Steamboat luxury homes tends to be over the $1.2 million markers. Steamboat Springs real estate market is constantly changing. Therefore, the price point of many luxury homes is getting closer $1000/sq ft.
Steamboat Springs Luxury Homes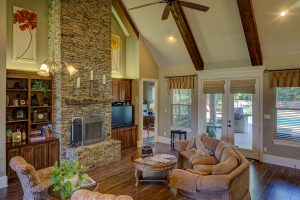 The three main types of properties considered luxury homes for sale in Steamboat Springs are single-family residences, townhomes, and condominiums. Ranches and Farm properties are often considered a smaller subset of luxury home sales in Steamboat Springs Multiple Listing Service (MLS).
When you look at the top luxury home sales in the various categories (Single-family homes, townhomes, and condominiums), in Steamboat Springs, there are commonalities. For example, all top luxury homes sold in the various categories were homes priced at over $1.6M and included sprawling residences that were well over 3,500 square feet.
Contact your local real estate expert today and let's make your real estate dreams come true.
Luxury homes neighborhoods in Steamboat Springs
Some of the most luxurious neighborhoods in Steamboat Springs are:
Dakota Ridge
Sanctuary
Wildhorse Meadows
Eagles Vista
Catamount
Marabou Ranch
Chadwick estates
Edgemont condominiums
Thunderhead Lodge condos
One Steamboat Place
Porches, etc.
Luxury homes for sale Steamboat Springs