Steamboat Springs land for sale
Purchasing Steamboat Springs land for sale is very different than purchasing a Single Family Home or Condo on the slopes. Buying vacant land demands different financing terms and it is best to have the help of a Steamboat Springs Realtor who is experienced in land sales and land contract negotiations.
Decide what your most important goals are in purchasing acreage and make a list. For example, do you need to be near a hospital or medical facility? Perhaps you have older kids and need to be closer to the local high school rather than the elementary school. Specifying what your most important needs are will help determine the locations that will work for you.
What should you consider when buying land?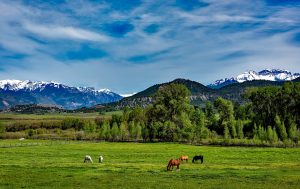 Whether you want to purchase vacant Steamboat Springs land for sale to build yourself, or as an investment, there are many things you need to consider, such as:
How far out of town is the property? Sometimes contractors will charge extra to work on the property if it is that far out of town.
Roads and access? Is the property near a major highway and is it a paved road or gravel road? Is the road plowed in the winter or will you have to do this on your own?
How is the land zoned? How easy or hard is it to change the zoning if needed?
What restrictions are associated with the land due to its proximity to water?
What sort of topography does the land have and what is located underground? For example, you may need to put in a septic system and you need to know if the soil can support it.
How big of a lot do you need? Do you need a caretaker unit? How close do you want to be to town? Are you looking for horse property? What is a water source? Are there any easements on the property?
Many of these differences associated with land for sale in Steamboat Springs are just more reasons to engage the help of a trusted Realtor, Sunny Brstina.