Search Properties for Sale in Steamboat Springs
Steamboat Springs Market Statistics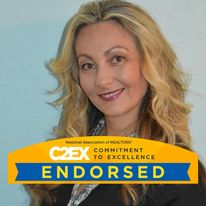 Are you looking for the best Realtor in Steamboat Springs? Buying a property is one of the biggest financial decisions you will make. It is very important to work with someone who is knowledgeable, honest, and hard-working. Here, you will learn more about the reasons why is Sunny Brstina one of the best Realtors in Steamboat Springs. On top of being a Realtor, Sunny Brstina is also real estate investor and spec home builder in Steamboat Sprince since 2005.
Realtor – Ethics and Honesty are the two most important values for me. My client's interest ALWAYS comes first.
Real estate investor in Steamboat Springs since 2005 – I did well as an investor in Steamboat Springs real estate, and my goal is for all of my clients to do well and be happy with their purchase.
Spec home builder – Purchasing the land, analyzing data on what to build, where to build, and successfully finishing the project requires lots of experience and real estate knowledge. I'm happy to help you succeed as well.
Graduating in mathematics – Numbers have always been my passion. I enjoy analyzing the market stats, rental income potential, etc. To successfully invest in real estate, I had to do lots of data analysis. I would be happy to share the stats with you.
Information systems Engineer – At first, I wanted to be a software programmer. I realized most of the time spent in front of the computer, is not what I wanted to do. I wanted to interact with people, show properties and help people make the best decisions when it comes to real estate investments. However, being an Information Systems Engineer provided me lots of knowledge when it comes to software, investments, today's technology, etc.
Being a Realtor, real estate investor, and spec home builder in the Steamboat Springs real estate market since 2005, provided me with a broad and diverse knowledge that helped many people buy property in Routt County and be happy with their purchase.
Purchasing investment properties for my own account since 2005, helped me learn about long and short-term rentals, what's a good investment from a cash flow standpoint, what type of properties dip quickly in case of a recession, etc. Graduating in mathematics, and having a Master's Degree in Information Systems, provided me with great knowledge about numbers and investments in general.
Being a spec home builder provided me with knowledge about the quality of the construction, condition of the property, zoning rules, designs that are appealing to today's Buyers, subcontractor's contacts that could be helpful for anyone doing remodeling, etc.
Here are a few properties my husband and I built:
As a home builder, I'm also familiar with land in the Routt County area. I have dealt with water situations, zoning rules, subdivisions, 35 acres parcels, land in City limits, etc.
In 2020, I received a Global Summit Award, as well as Largest production increase Award. I helped many people buy and sell their properties in Routt County, and I will be happy to help you as well.
Here you will be able to find reviews from my previous and current clients.
Feel free to call me if you would like to discuss Steamboat Springs real estate market.
"Dec 28, 2020 by Jay Odom on Sunny Brstina
I honestly can't say enough good things about Sunny. I set out looking for a realtor/builder in Steamboat and ended up finding a lifetime friend. Sunny is an extremely knowledgeable realtor and builder here in Steamboat. If you're an investor she's the one that you want on your side since she's been investing her own money in Steamboat since the early 2000's. If you're just looking for a place here in Steamboat Sunny is who you want on your side because she doesn't need your commission and she's going to tell you the truth about any property that you look at. She's also incredibly responsive which is impressive due to the number of clients she has at any one time. I met Sunny at the end of August and I was amazed by her work ethic. In between showing me houses she was on the phone multitasking and pumping contacts trying to find the perfect opportunity for me. After learning more about what I was interested in she found a great opportunity for me in downtown Steamboat that just came on the market that day which I planned to flip within a year. We worked together until ~8 pm that night. While being under contract on this property Sunny introduced me to a lot of her subcontractors which is incredibly generous of her since she's a builder herself. Lots of builders do not like to introduce other builders to their subcontractors because that means that they'll be tied up working on jobs that aren't there's so I was very grateful for her to do that for me. This was also going to be my first major flip and Sunny was adamant about assisting me throughout the entire process at no charge but unfortunately, this house had asbestos so we had to back out. A week goes by and Sunny calls me about an amazing opportunity in a well sought after neighborhood. It's the type of real estate investment that will allow you to quit your day job if you wanted to. It's a single-family home with a large caretaker that can be converted into a duplex in between a golf course and a world-class ski resort. I'm anticipating a ~200% yield on this property which surpassed my goals by a significant margin. At this point, I want to point out that Sunny and her husband could have easily bought this property themselves and reaped the reward of turning this into a duplex. They live in town, they're already doing this on another property, they have all the subcontractors, architects, etc. to turn this around in no time but she gave it to me. This alone should show you what kind of person Sunny is. She may come across as all business with a tough exterior but she is one of the most thoughtful and compassionate individuals I have ever met. Being in a seller's market it was extremely difficult to get under contract on this property and I think if I had anyone else working for me I wouldn't have been able to get this done. Sunny made phone calls, sent emails and did everything humanly possible to get the sellers to accept my offer. And when my Lender backed out 5 days before closing due to negligence she introduced me to several of her other lenders calling them personally to explain the situation and get them to start working on my application in an expedited fashion. And when the sellers got spooked and wanted to place the property back on the market Sunny made phone calls to the listing agent and the sellers to ensure that they understood what was going on, putting them at ease so they would grant the extension. And when the title company let everyone know that they couldn't guarantee title due to the caretaker being a couple of feet over the utility easement at 4 pm on a Friday the day of the loan objection deadline it was Sunny that called her personal contacts at the county and yet again smoothed things over with the sellers so that they would grant another extension. I seriously can't say enough about Sunny and I'll never be able to repay her for how much of an impact she's had on my life. She's truly a person that you only come across once in a lifetime and I'm humbled that she dedicated so much of her time to me over the last couple of months. I'm happy to say that I gained a lifetime realtor, mentor, friend, and family member with Sunny and her husband. If you want someone that's going to fight tooth and nail for you and give you expert advice in the Steamboat area Sunny is your realtor!
~Bought single-family home and condo in Steamboat Springs"
Your Happiness Is My Motivation
Sunny Brstina | Steamboat Sotheby's International Realty
2020 Global Summit Award | 2020 Largest Production Increase Award
Real Estate Broker | 970.846.1574|sunny(dotted)steamboat(at)gmail(dotted)com
Website:www.SteamboatHousesForSale.com