Storm Meadows townhouses in Steamboat Springs, CO are true ski in ski out properties. If you are looking for a property where ski trails are in your backyard, you have found it. Storm Meadows Townhomes have been a long time favorite ski in ski out destination in Steamboat Springs. Enjoy privacy in a secluded slopeside location immediately adjacent to Right-of-way ski trail. Townhomes are 3 levels, 3 or 4 bedrooms.
Some of the features you will find at Storm Meadows townhomes are: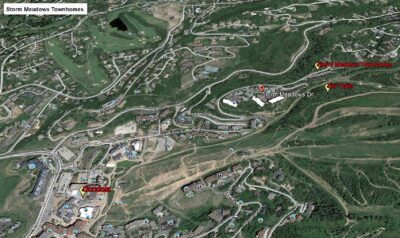 Covered parking in front of the townhome
Seasonal shuttle
Community swimming pool
Hot tub
Sauna
Tennis courts
Clubhouse, etc.
If you are looking for a property to enjoy your family vacations or for an investment that could produce a good rental income, Storm Meadows Townhomes might be the great option.
If you are interested in Storm Meadows Townhomes or another Steamboat Springs ski in ski out property, give me a call, and I'll be happy to provide all the information you will need to determine which Steamboat property would be the best option for you and your family. There is a number of analyses involved when looking for an investment property, or even for a primary residence.
Being a real estate investor since 2005, a Realtor and a custom home builder, provided me with great experience I would be happy to share with you. Choosing the right property is not hard when you have all the information needed to make the right decision.
Some of the information I can provide is:
Based on your goals I can recommend properties that would be the best fit for your needs
Extensive research of Steamboat Springs condominiums (Return on investment, HOA cost, rental history, etc.)
Analyze previous sales to make sure you are not overpaying (or provide Comparative Market Analyses)
Analyze days on the market, and research the reasons property is sitting on the market for a while
Provide analyses of how quickly properties you are interested could sell
Provide a list of today's best buys
Analyze prices properties were selling for during the recession, etc.
The most important part when searching for a property is to understand your goals. After that, we will make it happen. Call me today to find your dream property.
Storm Meadows properties for sale
Storm Meadows properties sold and under contract
Your Happiness Is My Motivation
Sunny Brstina | Steamboat Sotheby's International Realty