What defines Steamboat Luxury Real Estate? The first thing to consider is what deems a property a luxury home? Many homes, that are part of Steamboat Luxury Real Estate,  tend to be the residences with the most advanced technology, design, finishes, amenities, and in some cases services. Below, you will find luxury homes for sale in Steamboat Springs.
Additionally, the price point on Steamboat luxury homes tends to be over the $1.2 million marker. According to Doug Labor's report: "From a general perspective, since 2006 the top 5% of the market for all residential properties sold at a price point of $1.6m and above. 2016 posted 43 residential transactions at the minimum $1.6m benchmark; three less than the prior year, but fourth best over the pass eleven years."
Steamboat Luxury Homes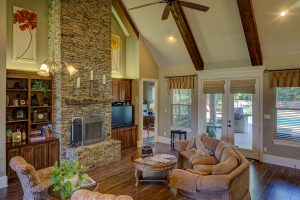 The three main types of properties considered luxury homes for sale in Steamboat Springs are: single family residences, townhomes, and condominiums. Ranches and Farm properties are often considered a smaller subset of luxury home sales in Steamboat Springs Multiple Listing Service (MLS), because of the many luxurious offerings these properties boast- both in terms of natural landscape, man made qualities and size. Click here to learn more about different luxury neighborhoods in Steamboat Springs, Colorado.
When you look at the top luxury home sales in the various categories (Single family homes, townhomes and condominiums), in Steamboat Springs, there are commonalities. For example, all top luxury homes sold in the various categories were homes priced at over $1.6m, and included sprawling residences that were well over 3,500 square feet. The price per square foot for these various properties was also over $350 per square foot.
Contact your local real estate expert today and let's make your real estate dreams come true.
Luxury homes for sale Steamboat Springs