Find all ranches for sale in Steamboat Springs Colorado below. To get detail information about Steamboat Springs ranches you like, contact your Steamboat real estate expert today. Nestled in the top Northwest corner of Colorado, Steamboat Springs is unlike other mountain towns in all the best ways with its blend of cowboy culture, ranches for sale, and the ski life. Situated along the Yampa River, this 10.16 square mile town is renowned for its epic mountain ski resort and outdoor lifestyle.
As this small mountain town grows, so does the real estate market in Steamboat Springs. In addition to expansion and new developments throughout Steamboat, there are numerous ranches for sale in Steamboat Springs Colorado, a great sign that the real estate market is strong.
Click here to see available ranches for sale in Steamboat Springs Colorado. And, click here if you would like to see shared amenity ranches for sale in Steamboat Springs.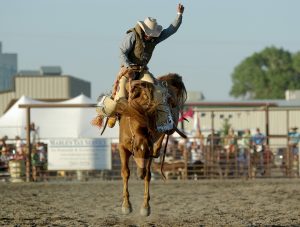 Cowboy Culture Runs Deep In Steamboat Springs
When you think ski-town, you may be thinking more along the lines of ski-in and ski-out condos on the mountain, but in the 1800s it was ranchers who were initially drawn to the Yampa Valley in and around Steamboat Springs, and it is that combination of ranches, cowboy culture, ski life, and Champagne Powder that still live on in Steamboat Springs today.
According to the Colorado.com website, this is how Steamboat Springs is described today:
Think skiers in cowboy hats and you'll have a pretty good mental picture of Steamboat Springs in northwest Colorado. Yes, there's world-renowned skiing here, but with an undercurrent of cowboy culture. The wide-open Yampa Valley brought cattle ranchers here in the 1800s, and the town's signature store still sells Western wear."
Realtor.Com and Ranches For Sale in Steamboat Springs, CO
The buying and selling of ranches in Steamboat Springs is completely different than any other type of property.
Ranches for sale in Steamboat Springs run an average starting price of $568,00 and tend to offer smaller homes, somewhere in the range of 1,000 square-feet to 3,000 square- feet, but larger plots with vast landscapes encompassing as much, or more than, 1,000 acres of farmland.
Ranches/Farms For Sale In Steamboat Springs